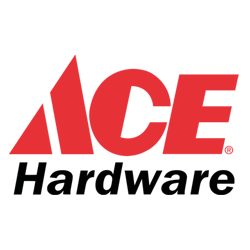 Warehouse Specialist
Sorry, this job has expired.
Fredericksburg, PA
Vision Insurance, Paid vacation, Paid Tuition Reimbursement, Health Insurance, Dental Insurance, 401K / Retirement plan
Ace is a place for you to have a long-term career you can be truly proud of. We offer competitive pay, unheard of financial incentive opportunities, and comprehensive benefits for you and your family. Ace Hardware Distribution Centers are where team players collaborate to support amazing retailers be the most helpful hardware stores on the planet.
Our incredible growth is creating exciting opportunities for Warehouse Specialists in our Fredericksburg, PA Distribution Center. Come serve a purpose and take pride in enabling independent store owners to compete and grow as they execute our ultimate goal; being helpful within their communities.
Multiple shifts are available. 2nd and 3rd shift include differential pay up to $1!
Our investments in your total wellbeing include:
• Dynamic Compensation: You can earn an average hourly wage rate of $18–$23/hr with the ability to be rewarded even more with our amazing, no-capped incentive program paid to you weekly. High productivity equals more money in your pocket every week!
• Benefits: Support yourself and your family with Ace subsidized medical coverage, dental, vision, prescription drug coverage, and flexible spending accounts. Ace provides employees and their families with life insurance, short term and long-term disability, optional Accident and Critical illness coverage, and Adoption Assistance.
• Paid Time Off: 9 paid holidays, 48 hours paid sick time and accrued vacation
• Financial Security: 401(k) with company match plus lucrative additional company contributions
• Employee Merchandise Discounts: Purchase products from the warehouse at a generous discounted rate.
• Tuition Reimbursement: Pursue your educational and long-term career dreams through our tuition reimbursement program. Reimbursement up to $5,250 for all passing grades!
• Long-term Career Opportunities: Many of our leaders started with Ace looking for a job, just like you, but found long-term career opportunities at our 15 Distribution Centers across the country and our Corporate Headquarters. Our company is growing and we would love to have you grow with us.
Essential Job Duties
• Participate in a safe work environment.
• Demonstrate quality work performance.
• Support our stores/owners by meeting productivity goals.
• Help each other by maintaining good attendance.
• Expand their warehouse knowledge by cross-training in other departments.
• Demonstrate our Ace Values of Winning, Excellence, Love, Integrity, Gratitude, Humility, and Teamwork.
We want to hear from you!
When most people think of career opportunities with Ace Hardware, they often think of the helpful cashiers and sales associates at their local store. However, have you also considered the people behind the scenes who select, promote, ship and process the invoices for more than 75,000 products? Maybe you haven't, but we'd like you to. Because together we help our customers take care of their homes. Come find out why a career with the Ace Hardware Corporation is one of America's best kept secrets.
Here are a few necessities to get you started…
• You have a desire to work at Ace Hardware – The helpful place
• We'll need a little of your time so we can learn more about you
• You must be 18 years or older
• You have an idea of the schedule that would fit you best
We are an Equal Opportunity Employer.
Ace Hardware Corporation and its subsidiaries are committed to a policy of promoting equal employment opportunities. The company recognizes the importance of diversity and leveraging the skills and talents of all people to the mutual advantage of each individual and the organization. The company is committed to the prevention of employment discrimination related to race, religion, color, sex (including sexual harassment), gender identity, national origin, age, marital status, disability and military or veteran status, sexual orientation or any other action covered by federal or applicable state/local laws.
25277005